WordPress
Install WordPress on Google Cloud
Create a blazing fast website with OpenLiteSpeed ready Instance for WordPress on Google Cloud
In this Google Cloud WordPress Tutorial, we will help you to build your first website for free.
For this tutorial, we deployed a blazing fast website with OpenLiteSpeed and WordPress on Google Cloud in a few mins and documented the process to write this tutorial for absolute beginners.
You don't need any prior experience for setting up WordPress on Google Cloud, but some curiosity.
We love open source and now with OpenLightSpeed, Let's Encrypt SSL, and Free $300 Compute Credits by Google Cloud, it is much easier to deploy an optimized WordPress Site.
We know there are a lot of other options out there and have evaluated the freemium tools you need to get ahead in deploying your WordPress Site on Google Cloud.
First things first…
You need a domain name.
If you don't have a domain name, get one from NameCheap, I find it easier to manage DNS in their dashboard compared to other domain name service providers.
Let's get right into it.
---
How to Install WordPress on Google Cloud
This article will help you learn how to Deploy and Develop a WordPress site in an Optimized environment provisioned by OpenLiteSpeed, Configure Free SSL using LetsEncrypt and use very helpful freemium tools…
Claim Free $300 Compute Credits
Google Cloud is very suitable for beginners to learn, build and grow with thousands of free resources and updated documentation. Go to cloud.google.com/free to claim $300 Compute credits to host your site for over 90 Days…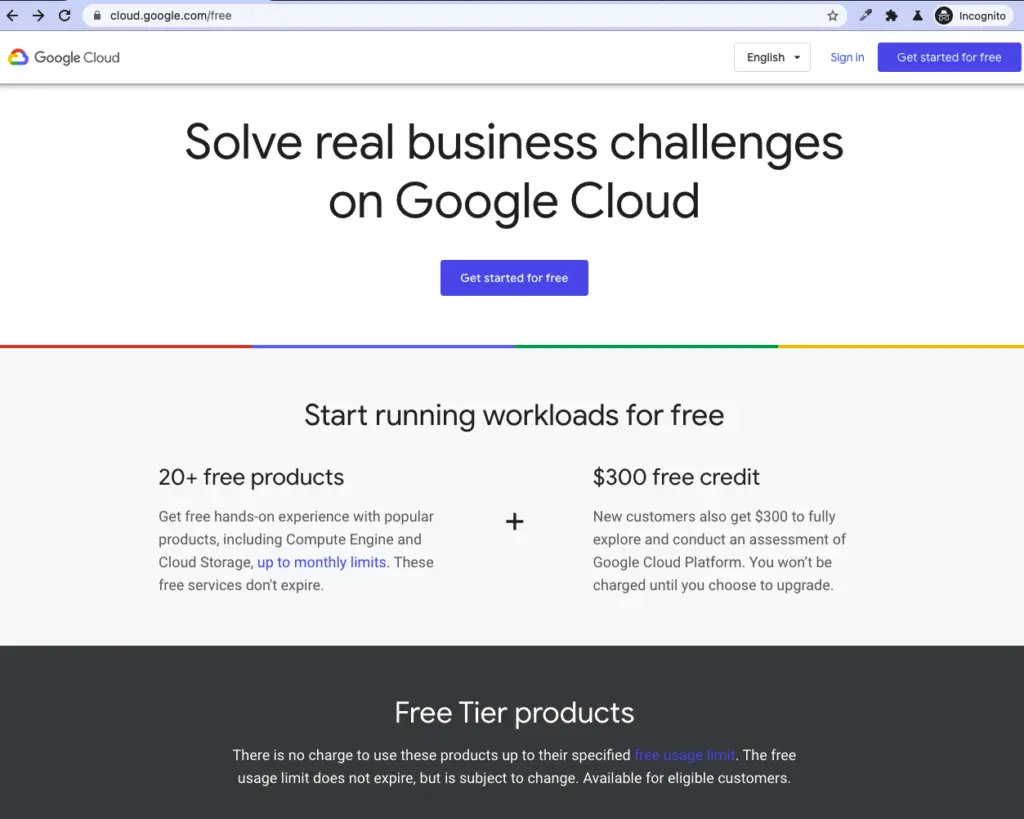 Once you have claimed the credits, prepare yourself to Install WordPress.
---
Deploy WordPress from the MarketPlace
You will find the search bar on top of the dashboard, where you can type "WordPress".
1. Select Launch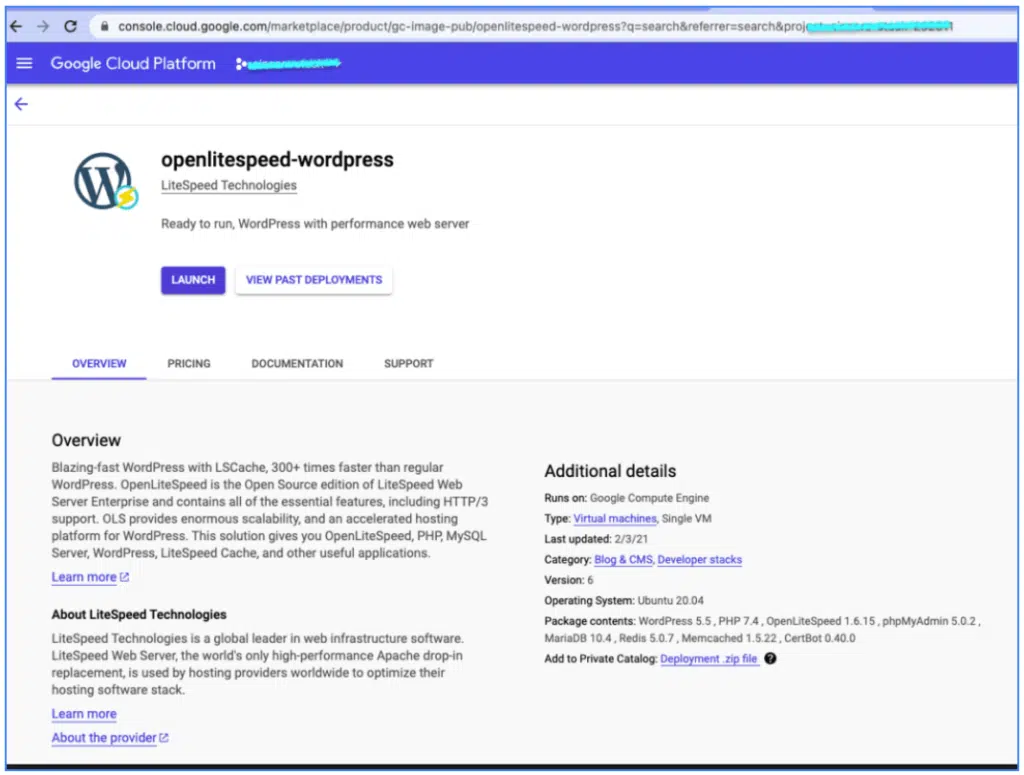 2. Configure Your WordPress Deployment
You can pick a name for your deployment
Change Server Zone
Customize Machine
Increase Memory and Boot Disk Size
Check both Allow HTTP and HTTPS Traffic from the Internet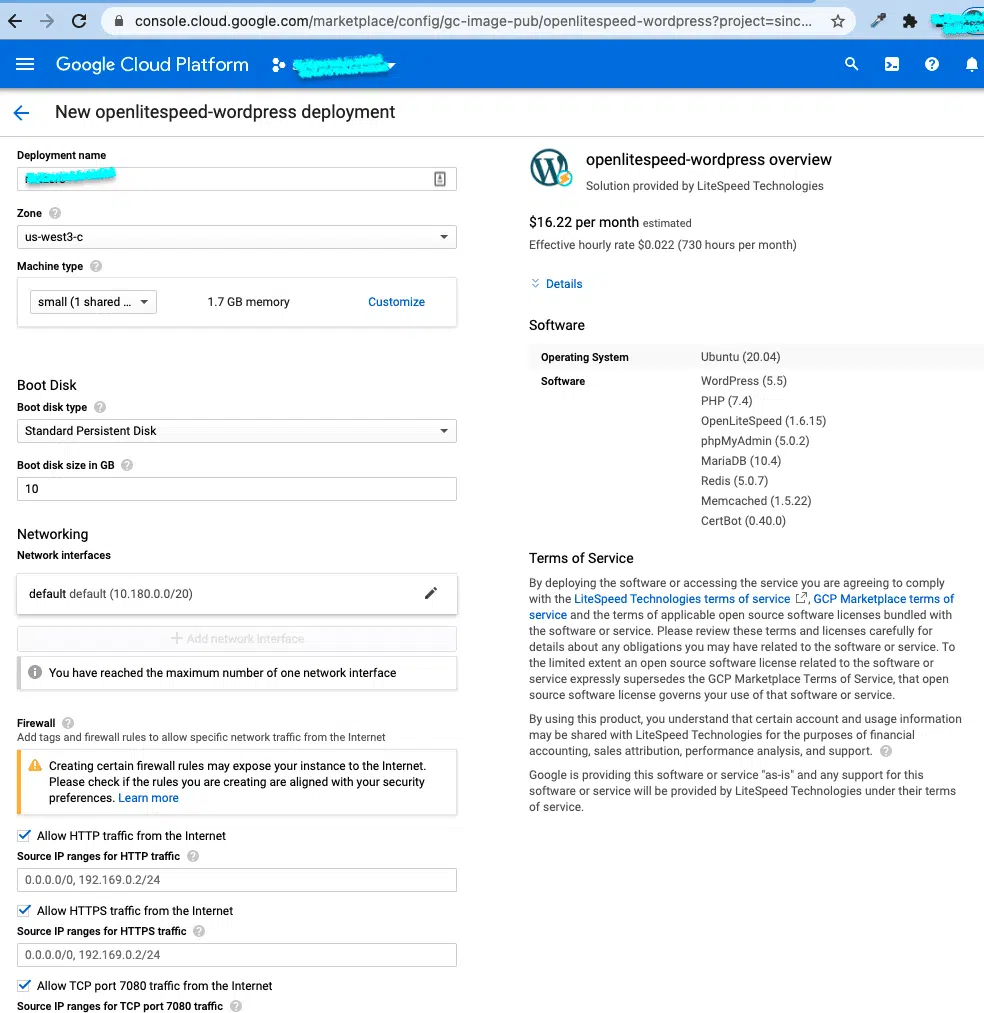 After you have configured and deployed your instance, head to the next section for configuring your domain name.
---
SSH Into Your WordPress Instance
Now, we need to add your domain name and Install Free SSL certificates by logging into our server through SSH.
NOTE: You'll need to point the domain (A Records) to the Server IP.
Select your server and click on SSH.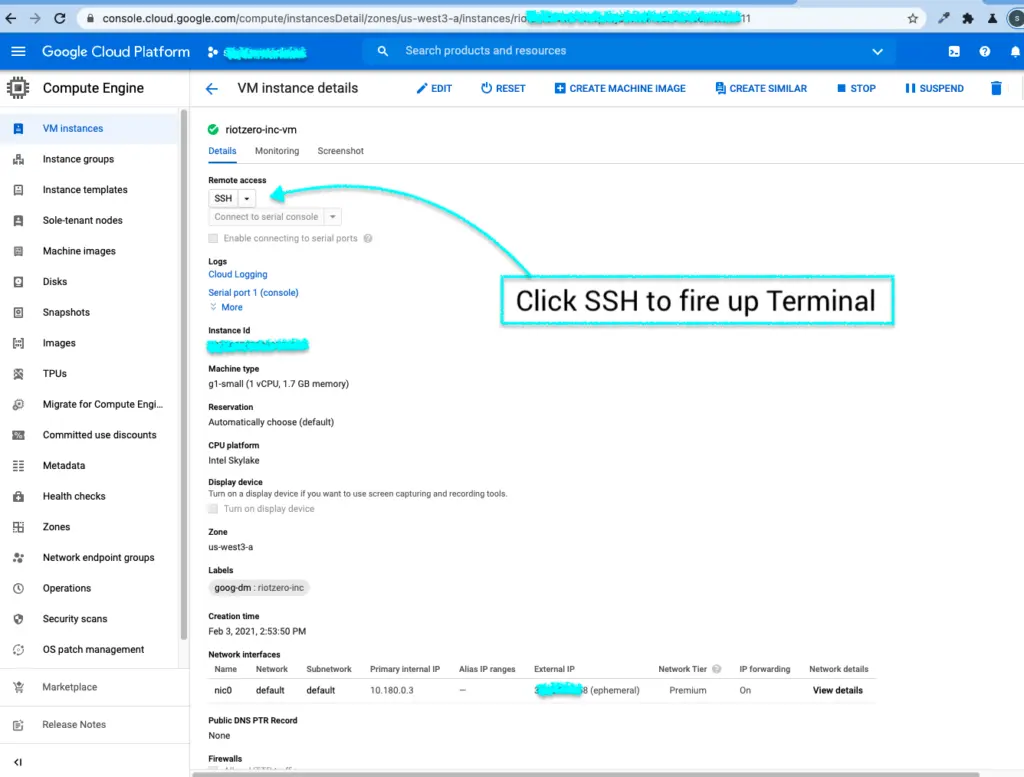 It'll fire up a browser-based console (Command-Line Interface) for managing your server.
1. Add your domain
Be very careful with everything that you do, as reversing changes will require a lot of experience with CLI and sound skills in Linux.
So type your domain name, review it once or twice to check that you have typed everything correctly, and hit Enter.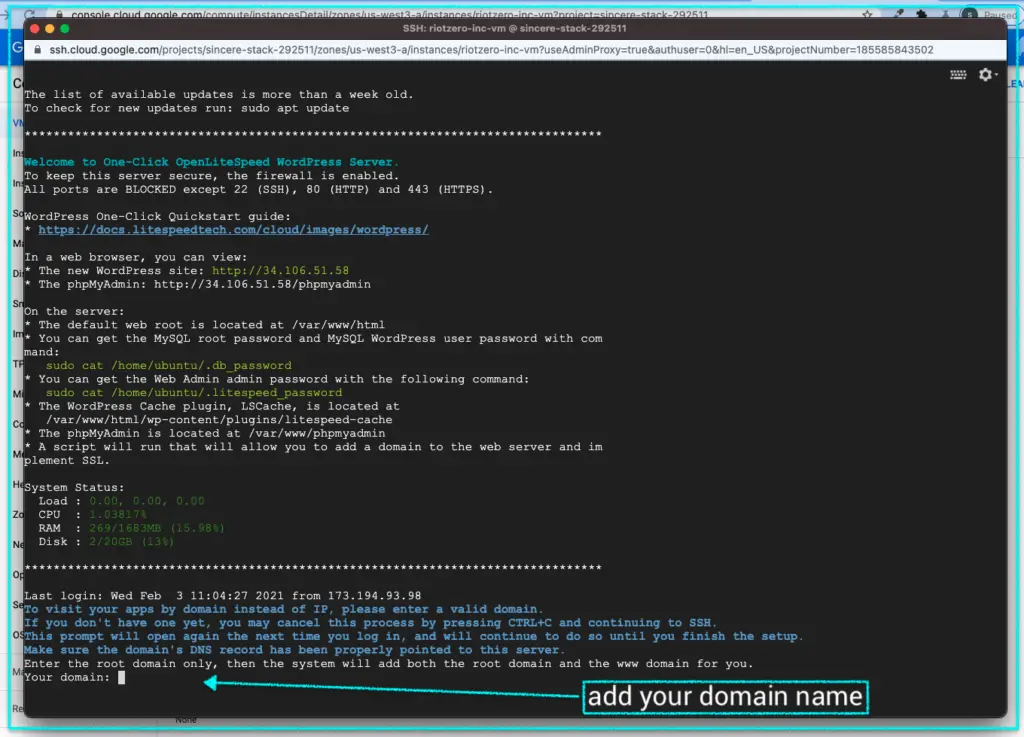 Verify by typing Y for YES and enter

Type Y for Installing SSL Certificate provisioned by Let's Encrypt

Enter your email that you'd like to use for receiving SSL notifications.

Confirm that you've punched in all the information correctly

Review SSL and Confirm HTTPS redirect rules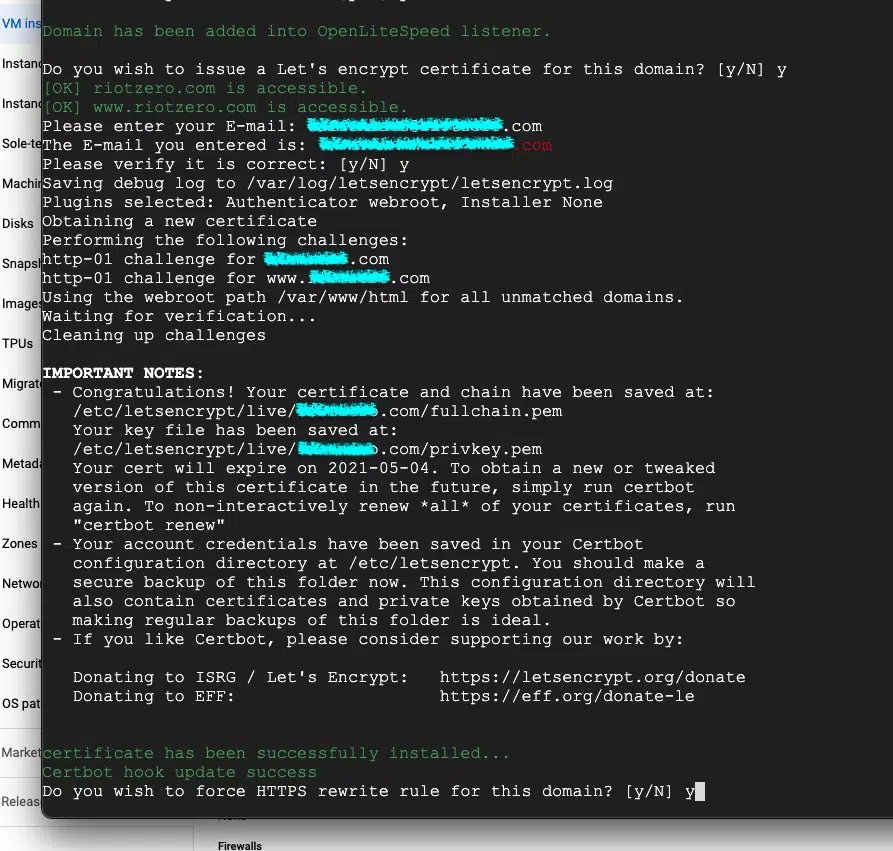 Update your Operating System, including the webserver.



Complete WordPress Installation
In this section, we will not only configure WordPress credentials but also Setup Themes and the Important Plugins you need to stay ahead of.
1. Configure WordPress
Go type your URL in the browser and select your preferred language.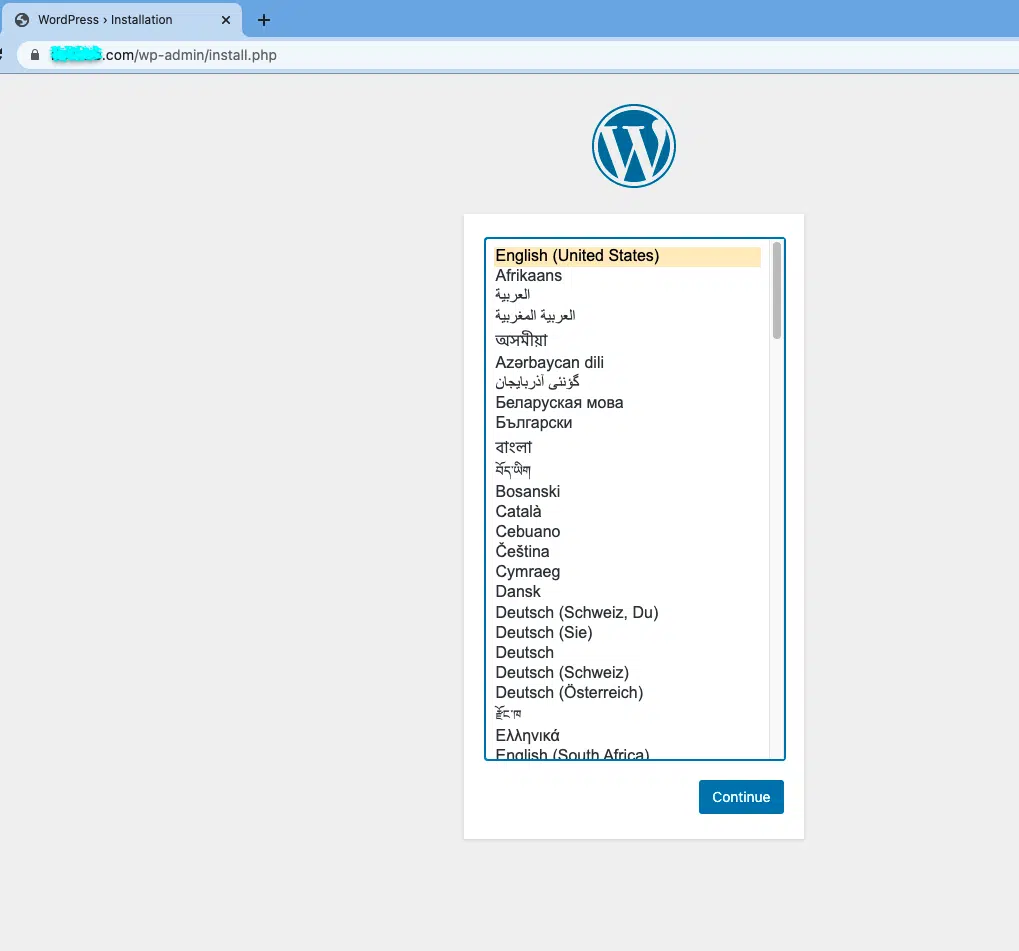 2. Create your Credentials
Carefully create your WordPress Credentials and then click Install.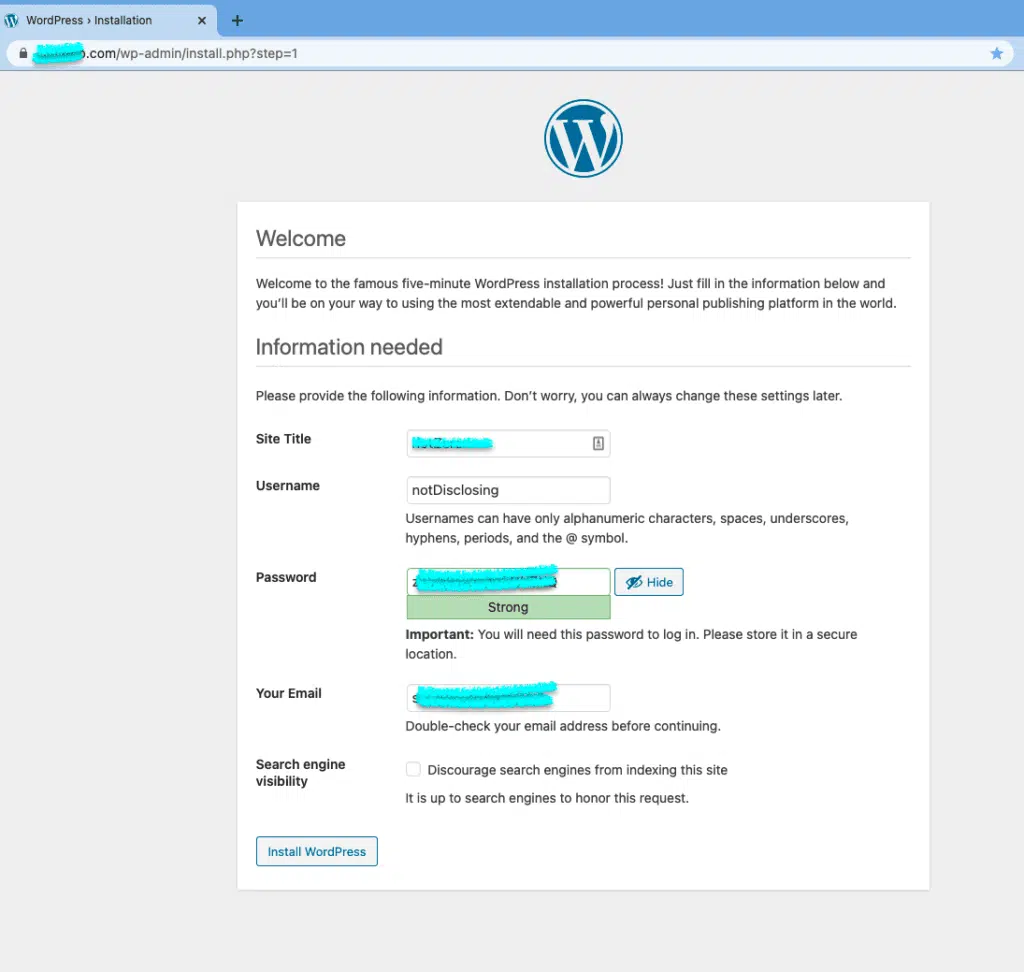 3. Validate your WordPress Installation
Type URL in the browser to validate the Front End of your WordPress deployment.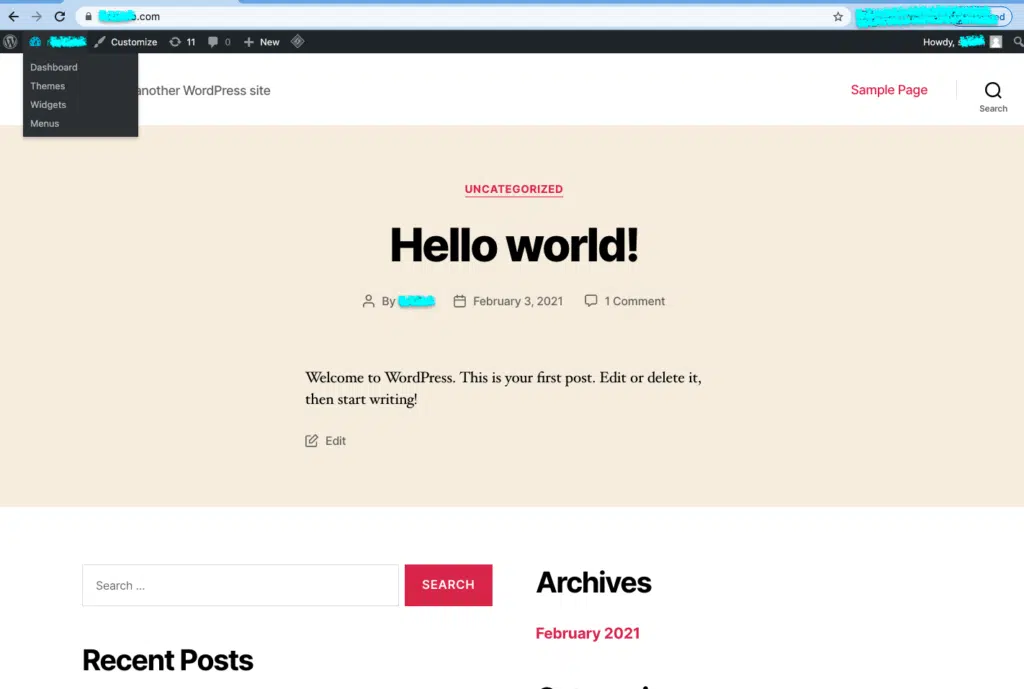 4. Install Updates
You can return to your WordPress Dashboard and navigate to the Updates section to install the latest updates.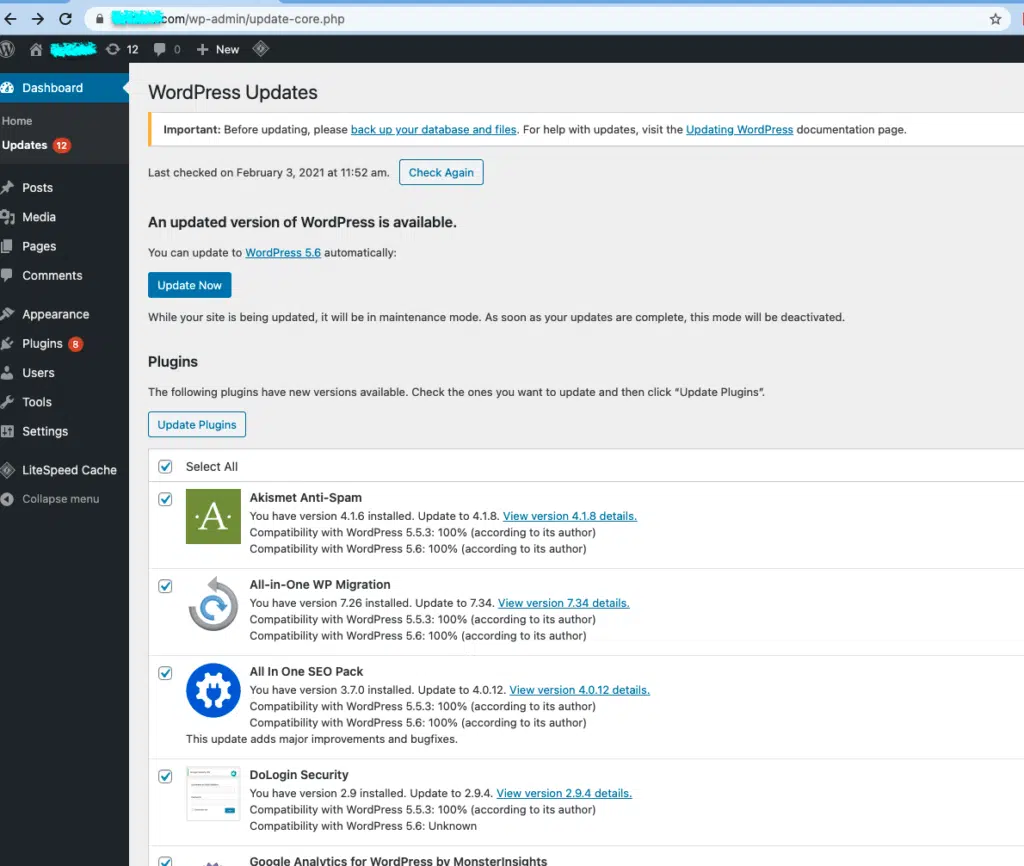 5. Install WordPress Theme
To Change your WordPress Theme, Go to Appearance and click Themes.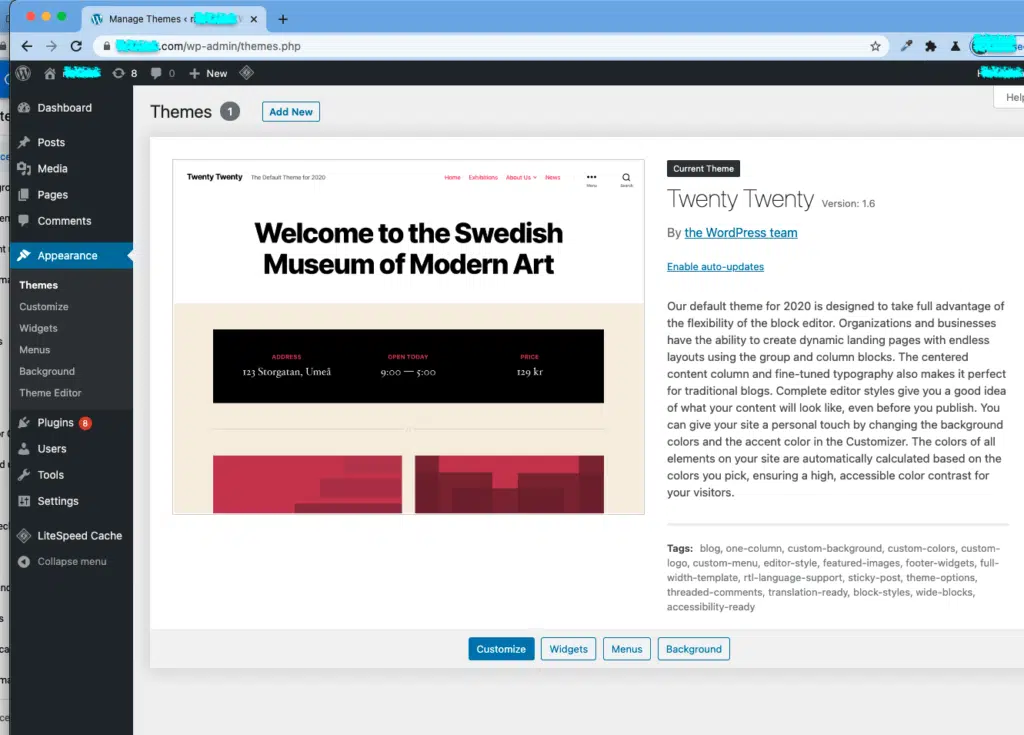 You can browse and easily Install any theme from the integrated MarketPlace and for this guide, I've chosen GeneratePress and I'll show you how to Install any theme and Plugins.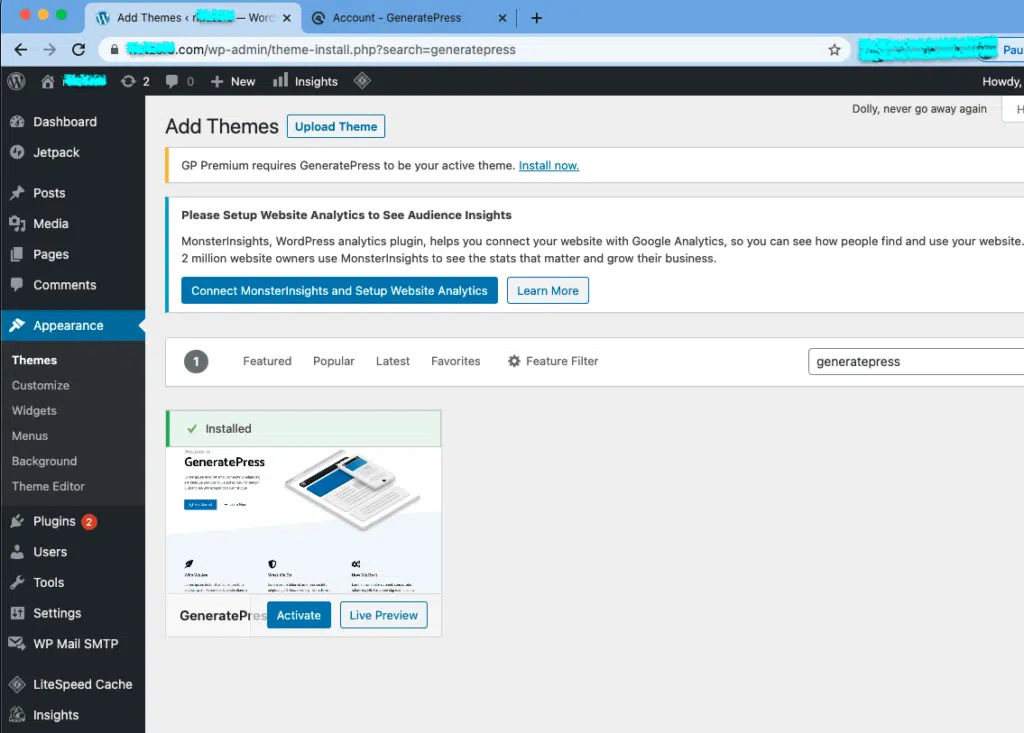 6. Install WordPress Plugins
I have a few websites and purchased a premium version of GeneratePress recently which is activated through the Plugin.
So I'll activate my licence by installing their plugin.
Head to the Plugins section and click Add New.
Also, you can upload the plugins and or install through the WordPress marketplace on the same screen.
I will now upload and activate the premium file and activate it, but it's not required for you unless you want to serve optimized pages.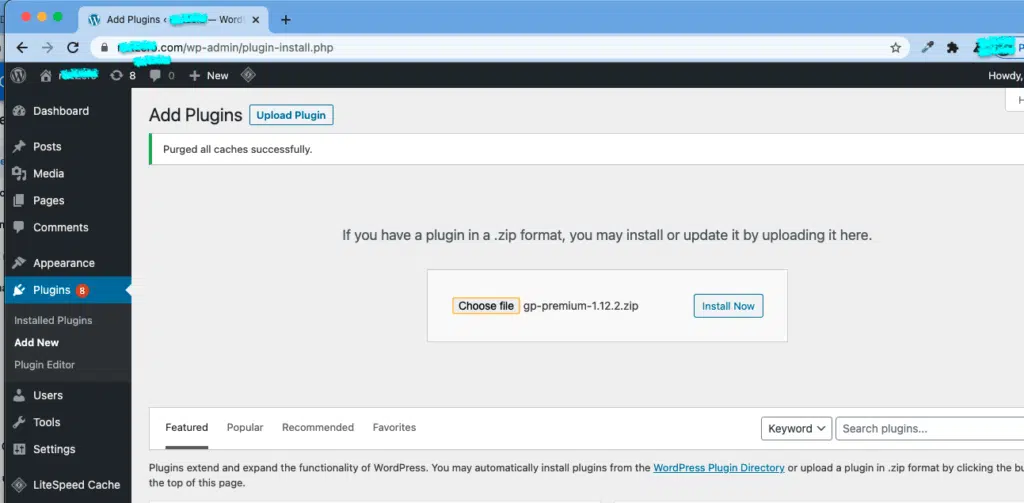 It will get activated automatically.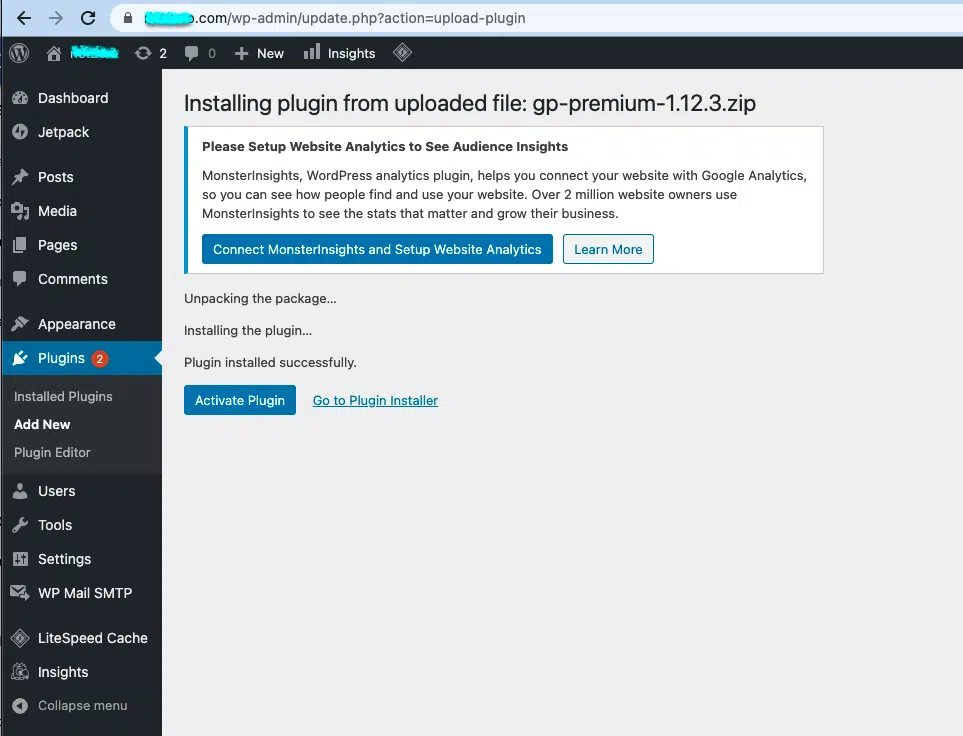 That's it, you have learned to deploy WordPress with SSL, and also how to install themes and plugins from the marketplace.
---
CONCLUSION
You can explore more on yourself and be ready to make mistakes.
Keep in mind that you don't need too many frameworks and too many plugins to run a successful blog, just a lightweight theme and a few plugins to keep your website fast and secure.
---
CLOSING NOTES
We've deployed WordPress on AWS, DigitalOcean, Vultr and on many Cloud Service Platforms and we can with confidence say that for absolute beginners, WordPress deployment on Google Cloud is much easier with pre-configured OpenLiteSpeed plugin.
If you liked this article, please share it with others and please join our newsletter.