AWS
AWS Certified Cloud Practitioner—Exam Prep Courses 2022
AWS Certified Cloud Practitioner is an entry-level certification offered by AWS.
This certification program helps companies identify and validate critical knowledge related to implementing cloud initiatives.
How to prepare for AWS Certified Cloud Practitioner Exam?
Create a Blue Print for Exam Preparation.
Learn from the recommended courses below.
Practice until you are positively ready.
Schedule and take your exam.
The following infographic should provide helpful information as you prepare for your Cloud Practitioner certification exam.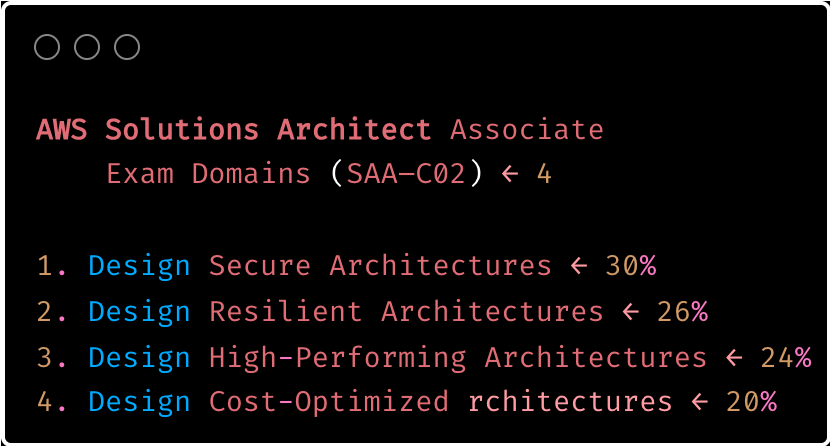 Our aim in this direct-to-point article is to give you information about some AWS Cloud Practitioner courses that will equip you with sound knowledge and employable skills.
Let's dive in!
---
AWS Cloud Practitioner Courses for 2022 Certification Exam
There are hundreds of AWS Courses and for this article, we have only picked the 3 highest-rated courses on the internet.
We feel they will be of great help to absolute beginners to become positively ready for the certification exam.
Let's scan them!
---
This highest-rated course covers all the fundamental topics, including new ones introduced by the AWS Training team recently for its own AWS Certified Cloud Practitioner exam.
It is offered by a highly qualified instructor, Stephane Maarek on Udemy.
What you will learn?
Introduction for AWS Cloud Practitioners
AWS Architecture and Reliability
AWS Console Overview
IAM, EC2, RDS, ElastiCache, S3
Load Balancing and Auto Scaling Groups
Databases & Analytics
ECS, AWS Lambda (Serverless) Batch, Lightsail
Practice Exam with Explanations
IS THIS RIGHT FOR YOU?
This course is perfect for beginners to start the cloud journey with AWS and become equipped for an exam.
This course follows a logical progression of topics, and you'll learn to use Free Trier credits offered by AWS.
It includes hands-on lectures and a practice test to prepare for your certification exam.
---
This course aims to equip beginners with all the important knowledge and skills for becoming prepared for the AWS Cloud Practitioner Certification Exam.
It is offered by AWS Training and taught by the Top Instructors on Coursera.
What you will learn?
AWS Cloud Computing
AWS Global Infrastructure, Reliability and Networking
Benefits of the AWS Cloud
AWS Console and types of deployments
Storage and Databases
Migration Services
Cloud Practitioner Basics
IS THIS RIGHT FOR YOU?
This course is suitable for beginners who are intending to take AWS Certified Cloud Practitioner Exam.
There are no pre-requisites or technical knowledge required for this course.
---
This course is also for beginners who intend to learn how to make informed decisions about applying core AWS services.
It is also offered by AWS and taught by Top Instructors on Coursera.
What you will learn?
Building highly available, scalable, and cost-effective applications
AWS Identity and Access Management (IAM)
Compute and Storage (S3)
Security and Amazon VPC
Databases.
Application development on AWS Cloud
Elastic Load balancing
Monitoring on AWS
IS THIS RIGHT FOR YOU?
This course is suitable for learners who have the basic knowledge of the AWS Cloud platform and have taken the AWS Cloud Practitioner Essentials mentioned above.
It will prepare you for advanced level certifications and help gain skills to complete your certification exam.
---
CLOSING NOTE
AWS Cloud Practitioner exam is easy and learning all the important concepts from these courses will help you in your certification exam to start your cloud career with AWS.
We hope this article was of help and we invite you to join our newsletter.
You will receive useful learning resources from us once every fortnight.
Thanks for making it to the end